Giro d'Italia, Toronto's premiere Italian restaurant festival, returns this spring April 4 – 14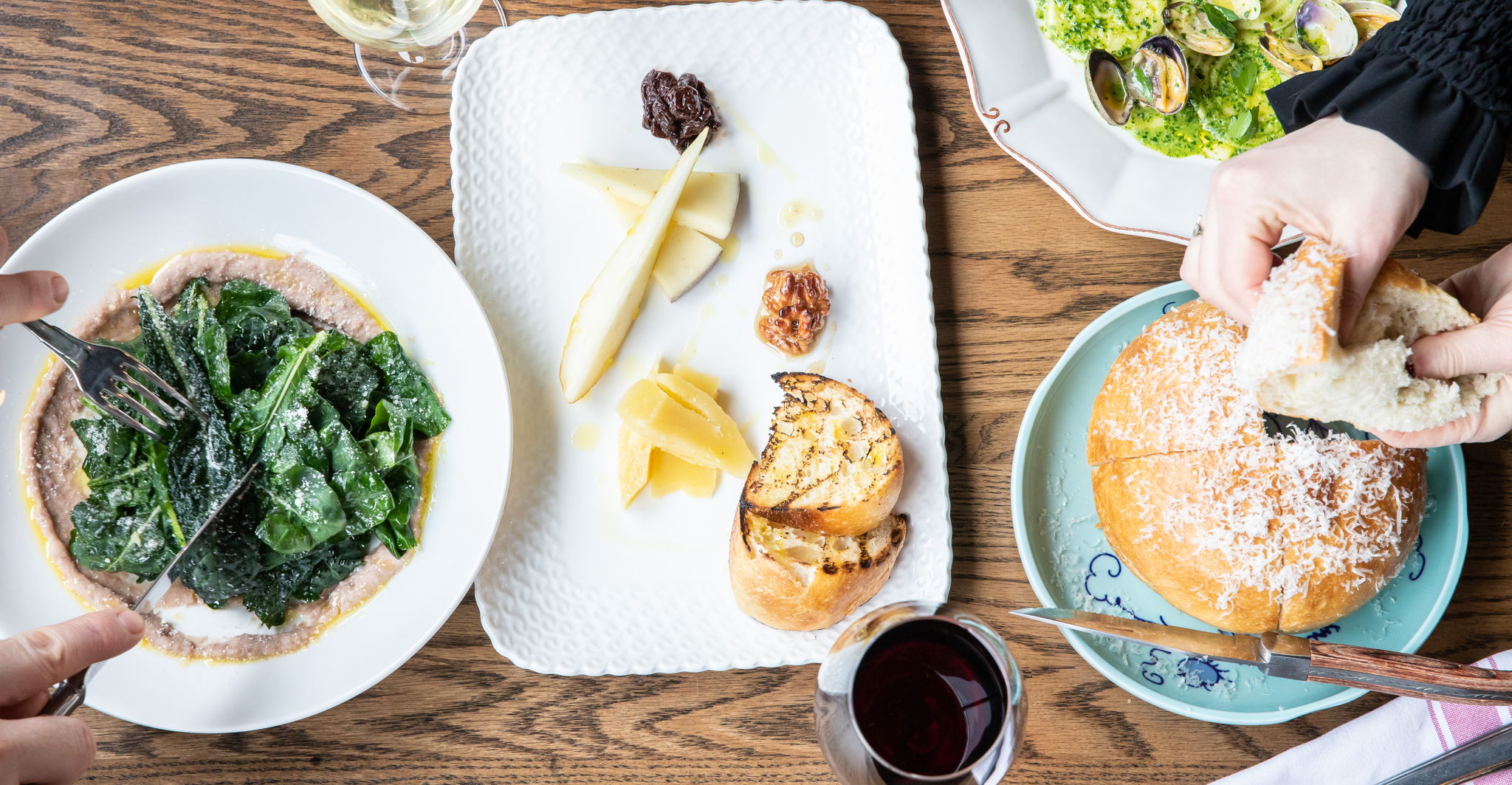 Toronto culinary festival Giro d'Italia, presented by American Express, returns for 2019 with a primavera celebration of Italian cuisine. From Thursday, April 4 to Sunday, April 14, twenty of Toronto's top Italian restaurants will offer prix fixe dining menus corresponding to a region of Italy. The annual festival will now, for the first time, include dining experiences that represent all of Italy's regional offerings, from Sicily to Friuli Venezia-Giulia. Early reservations are available Thursday, March 28 through Sunday, March 31 for American Express cardmembers. General public reservations begin Monday, April 1 through girotoronto.ca.
"American Express is proud to partner with Giro d'Italia again for its third year; the culinary tour presents a rare opportunity for Torontonians to learn about the many influences of regional Italian cuisine and reflects our dedication for cultivating truly special dining experiences for Amex Cardmembers" - Tina Santoro, Director, Advertising, Entertainment & Lifestyle Marketing, American Express
Giro d'Italia guests will enjoy a 4-course regional dinner menu including antipasto, primo, secondo, and dolce for $52. Select participating restaurants will also offer a 3-course regional lunch menu for $32.
Participating Restaurants:
20 x 20: Twenty restaurants featuring twenty diverse regional Italian cuisines
ARDO (243 King St E) X Valle d'Aosta
​Aria (25 York St) X Emilia-Romagna
​Ascari Enoteca (1111 Queen St E) X Liguria
​Bricco (3047 Dundas St W) X Veneto
​Campagnolo (832 Dundas St. W) X Sardegna
​Cantina Mercatto (20 Wellington St. E) X Abruzzo
​Coppi (3363 Yonge St) X Lombardia
​Cucinato (1338 Lansdowne Ave) X Puglia
​Enoteca Sociale (1288 Dundas St W) X Piemonte
​Local Kitchen ( 1710 Queen St W) X Molise
​L'Unità (134 Avenue Rd) X Trentino-Alto Adige
​Noce (875 Queen St. W) X Basilicata
​Paese (3827 Bathurst St) X Sicilia
​Parcheggio (2901 Bayview Ave) X Friuli Venezia-Giulia
​Quanto Basta ( 1112 Yonge St) X Toscana
​Tutti Matti (364 Adelaide St W) X Campania
​Ufficio (1214 Dundas St W) X Umbria
​Viaggio (1727 Dundas St W) X Lazio
​Zucca (2150 Yonge St) X Calabria